The IEEE student branch of TU Delft and ERIGrid are organising a three-day spring school on 4-6 March 2019 in Delft (NL). The objective is to give the participants a basic introduction to real time simulation environment and its applications in sustainable energy system simulations.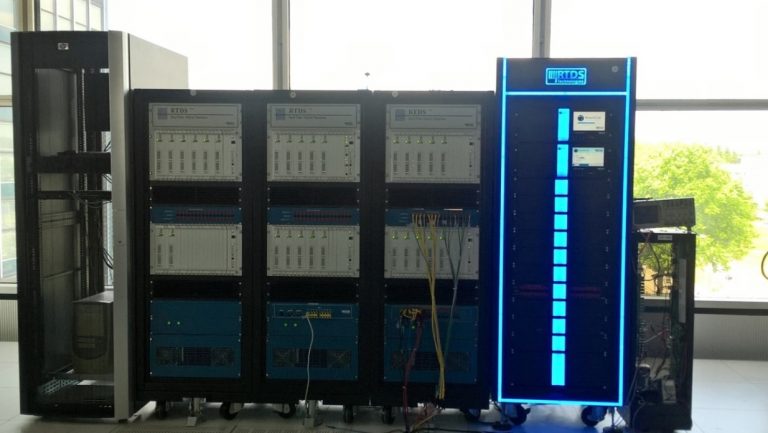 Pre-requisites: A background in power system analysis (steady-state and dynamic performance) obtained in an undergraduate/graduate electrical engineering curriculum is recommended, but not strictly necessary.
Learning Goals
Introduction to the hardware and software aspects of Real Time Digital Simulator (RTDS).
Modelling, Design and Simulation of simple power system networks in RTDS.
Application of RTDS in more complex and sustainable energy systems.
The event will take place at TU Delft's Electrical Sustainable Energy Laboratory.
Agenda
| | |
| --- | --- |
| Day and time slot | Topic |
| 04-03-2019, 09:00-12:00 | Overview of RTDS hardware and RSCAD |
| 04-03-2019, 13:00-17:00 | Assembly of Power System Simulation Cases and scripting in RSCAD |
| 05-03-2019, 09:00-17:00 | Small time-step modelling renewables: Wind turbines type 3 and type 4, Solar PV models, and dynamic loads |
| 05-03-2019, 19:00- | Group Dinner |
| 06-03-2019, 09:00-12:00 | MMC and HVDC Applications |
| 06-03-2019, 13:00-15:00 | Extra session for doubts followed with closing of the workshop |
Note: A certificate of attendance will be given at the end of the workshop provided that the student is present in all sessions and completes the work planned for each session. Please bring your own laptop. Lunch will not be served, but there will be a group dinner.
   Registration is free of charge, number of seats is strictly limited due to the number of racks. 
   Register by filling out this form.
   Deadline: 8 February 2019
Contact details:
Prof. dr. José Rueda Torres ([.][.][at][.]) – responsible for organisation of the event
Rishabh Bhandia ([.][at][.]) – registration related questions
Join ERIGrid Spring School "Introduction to Real Time Simulation Environment and Application in Sustainable Energy Systems"