Continuation of Free Access to Leading Smart Grid Labs in ERIGrid 2.0
The H2020 project ERIGrid 2.0 which starts on April 1, 2020 invites all interested engineers involved in the domains of power system testing, smart grids and distributed energy to receive free funding to access the best laboratories of Europe and perform their own experimental research. On top if this, you have a possibility of Virtual Access to the laboratory of your choice.  Mark your calendars for the following deadlines and submit your applications:
Due to COVID-19 situation the first calls for Lab  Access user projects are being postponed. The first call has opened in Fall 2020 and is expected to close in Winter 2020.  For further details please have a look at the ERIGrid 2.0 Lab Access site!
Further calls will be closing regularly on a four months basis. These dates apply to proposals for physical Transnational Access.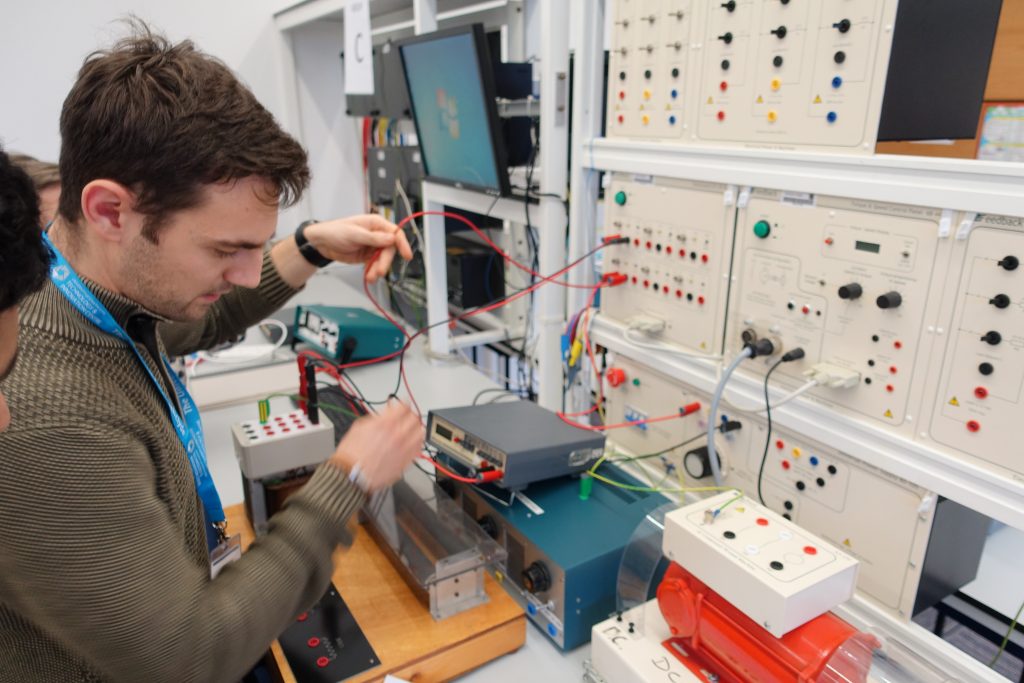 If your application is successful, you will receive funding for your research stay at the location of the laboratory you selected, including funding for:
travelling

accommodation
lab access to ERIGrid testing and simulation facilities
access to concentrated know-how and best practices in the field of smart grid systems and DER, such as: power system components characterisation and evaluation, smart grid ICT / automation validation, co-simulation, real-time simulation and Power/Controller Hardware-in-the-Loop (HIL), and others.
To stay informed about the TA programme and detailed descriptions of the laboratories, bookmark this page or just subscribe to the ERIGrid newsletter to receive all the updates directly in your inbox.
About Previous Lab Access in ERIGrid-1
Below you can find detailed information about the TA programme, the application process and the laboratories that were available in the  ERIGrid-1 project.
Starting from 2016, the ERIGrid project has been providing free laboratory access to engineers working in the domain of smart grids and DER.
Successful applicants gained access to special equipment and advanced installations for testing and validation of their developed smart grid concepts in Europe's top laboratories of ERIGrid partners.
Having organised six rounds of Transnational Access in the past three years, ERIGrid has just completed the evaluation phase of the submitted proposals in the last 6th call. A number of TA user projects are still to be carried out in 2019-2020.
TA laboratories
In the document "TA description" you will find detailed information on the installations and equipment provided by each laboratory.
All
Component characterisation and microgrid validation
Large-scale smart grid system integration and testing
All
Component characterisation and microgrid validation
Large-scale smart grid system integration and testing
Identify your experimental needs: empirical topic and testing/validation goals
Build up your team or decide to apply as an individual user
Your proposal will be evaluated by independent reviewers from this list — Please point out any names that may involve a conflict of interest
Submit your proposal via the following
Your proposal must meet the following criteria:
Scientific and technical relevance, originality and innovation, methodology, robust and realistic test/evaluation approach
Prospect of knowledge enhancement at the research infrastructures
Completeness and organisation of the proposal, clear definition of the objectives and expected results, relevance of the proposed dissemination actions, justified amount of requested access
Compliance with European RTD policies and priorities; prospect of social impact and impact on EU industry. New users, young researchers, female researchers are especially welcome.
Detailed descriptions of the labs you can choose from:
ERIGrid partners offer a wide range of installations and invaluable competences to assist successful applicants with conducting experiments. Such a common framework of applied smart grid expertise will accelerate the development of an integrated pan-European research infrastructure.