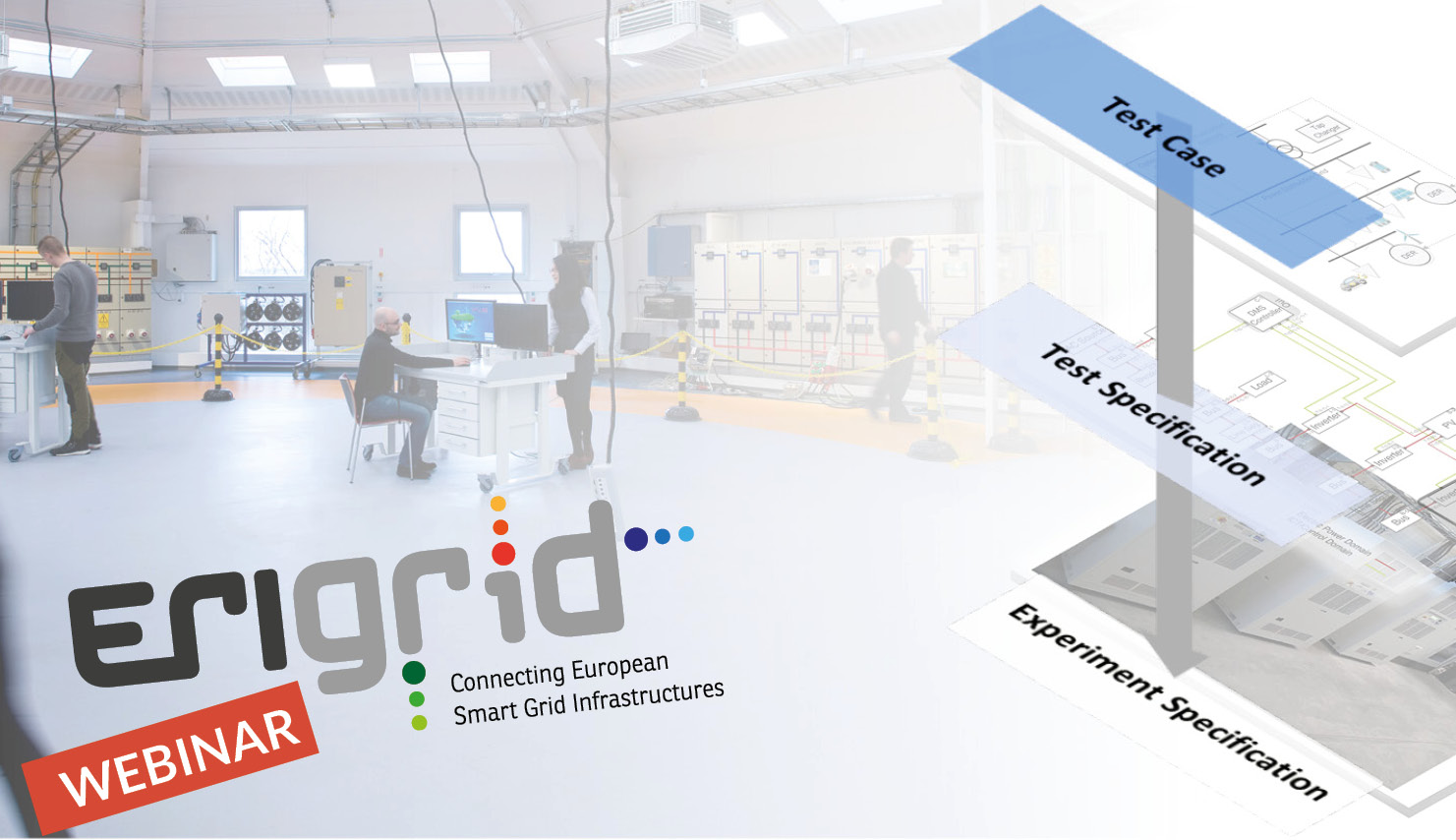 Smart energy solutions aim to modify and optimise the operation of existing energy infrastructure. Such cyber-physical technology must be mature before deployment to the actual infrastructure, and competitive solutions will have to be compliant to standards still under development. Achieving the technology readiness and harmonisation requires reproducible experiments and appropriately realistic testing environments. Such testbeds for multi-domain cyber-physical experiments are complex in and of themselves. Therefore, ERIGrid develops a method for the scoping and design of experiments where both testbed and solution each require detailed expertise. The new Holistic Test Description (HTD) method facilitates the conception, deconstruction and reproduction of complex experimental designs in the domains of cyber-physical energy systems.

On 21 October 2019 at 2:00 PM CEST, ERIGrid will hold a webinar on the HTD that will:
• present an overview of the HTD method
• share highlights from three years' experience of HTD applications
• offer a more detailed example of HTD application in a multi-domain test case realised in a multi-laboratory testbed within the ERIGrid project
Presenters and contributors:
• Kai Heussen – DTU, Denmark
• Merkebu Zenebe Degefa – SINTEF, Norway
• Davood Babazadeh – OFFIS, Germany
• Payam Teimourzadeh Baboli – OFFIS, Germany
Supported by:
• IEEE IES Technical Committee on Smart Grids (TC-SG)
• IEEE SMCs Technical Committee Cybernetics for Intelligent Industrial Systems (TC-IIS)
Until 20 October, you can register for the webinar here. After registering, you will receive a confirmation email containing information about joining the webinar.
All Templates and Guidelines relating to the ERIGrid HTD method are available in ERIGrid GitHub repository  on an open access basis.
Webinar "Holistic Test Description for Validating Cyber-Physical Energy Systems"