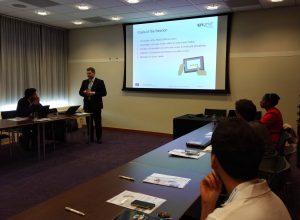 On 5 October 2017 ERIGrid held an open consultation at the European Utility Week in Amsterdam (NL). With this interactive presentation of the project and discussion, the ERIGrid consortium obtained feedback from industry representatives on the latest developments in the project.
The participants specifically looked into the holistic system integration and validation procedure developed in ERIGrid and project results on development and enhancement of simulation tools and methodologies.
The free Transnational Access to ERIGrid laboratories was also covered by the discussions.
You can find all slides from the consultation here:
Introduction on the ERIGrid project – Thomas Strasser, AIT
Holistic system integration and validation procedure developed in ERIGrid – Cyndi Moyo, AIT
Project results on development and enhancement of validation methods and tools:
Enhanced simulation methods and tools– Rishabh Bhandia, TU Delft
Extended lab-based testing methods and tools Thomas Strasser, AIT
Free of charge access to the ERIGrid research infrastructures/laboratories and the targeted research topics – Emilio Rodriguez, TECNALIA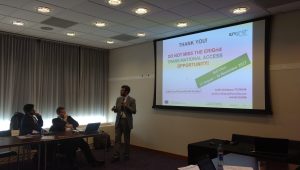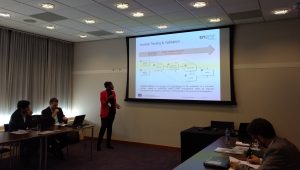 ERIGrid at European Utility Week